Gamer Gadgetry
Posted by Gamer Gadgetry on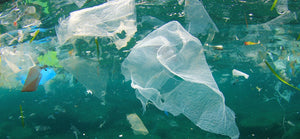 Product marketing teams have been promoting the use of biodegradable or eco-friendly plastics in their manufacturing for years, but have you ever wondered what the truth is behind these claims?  Many bioplastics (a type of plastic that can be made from natural resources such as vegetable oils and starches) claim to be eco-friendly, biodegradable, or compostable. And while some are produced using fewer resources and toxins than regular plastic, the issue lies with the fine print behind their claims.  What consumers typically don't realize is that there are various certifications for biodegradability, and many bioplastics require commercial facilities for their...
Posted by Gamer Gadgetry on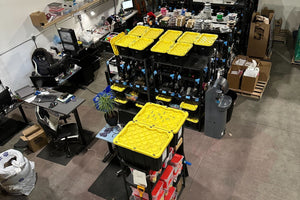 This blog post provides information to small and medium-sized businesses on the ways in which 3D printing can enhance their operations and speed up business growth.
Posted by Joe Schaefer on
There are countless benefits of sensory toys and sensory play for toddlers and children. In a world of screens and overwhelming noises, videos, and games, it's crucial to find ways for your child to play that will stimulate their senses and allow them to grow. What is Sensory Play for Children? Sensory play is an umbrella term for a lot of different toys, activities, and exercises that stimulate your child's five senses. It engages their brain and allows them to start building skills that will come in handy as they get older, including motor functions, balance, creativity, and spatial awareness....
Posted by Jesse Grunert on
3d Printing is unique in the way of having many customizations available to the creator. Technically speaking, there are unlimited possibilities! One aspect of making your product or creation unique is choosing the color! 3d printing uses filament which is heated up and then injected onto the canvas with a nozzle. This filament is available in many different colors and materials. There are colors with sparkles integrated, and the different materials can also change the final look and feel of the product. Some online merchants list having as many as 200 different colors to choose from. With this much selection,...
Posted by Jesse Grunert on
3d printing has risen in popularity in the past few years, and there are a few reasons why. This blog post will tell you 3 reasons why. Read on! Traditional manufacturing is large scale 3d printing differs from traditional manufacturing because of the amount of effort it takes for the older systems to work. You would need to ensure that whatever you were going to create was reproducible. Due to the margins you would need to create, selling wholesale would be a good avenue. Wholesale means creating many, thousands of your product. It was important that this could be done...
---